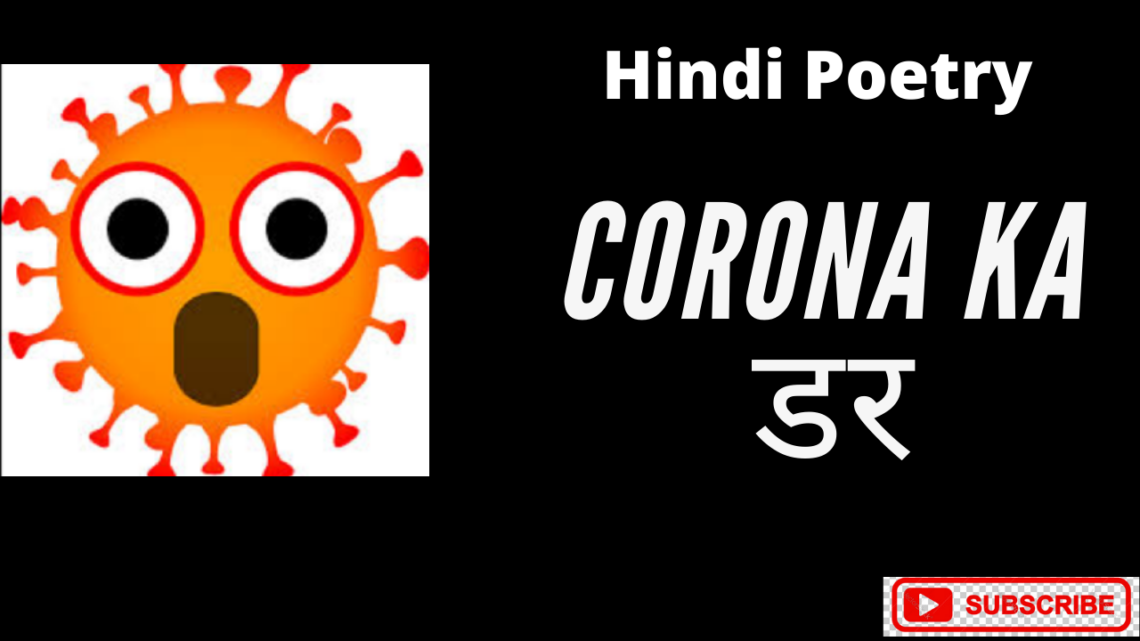 CORONA Ka डर | Hindi Video Poetry |
CORONA Ka डर | Hindi Video Poetry
Corona Ka डर is a Hindi poetry written on the lines of the present condition. We are living in a society where we crib and cry rather finding a solution or handling our mental health.
The entire country is feeling this pain, and the only thing expected from us is to be at home and be positive.
Can't we give that much?
Corona is a fear worth fighting out not worth crying. This Hindi poetry deals with this very concept. Spread our work !!!
*********************************
CORONA Ka डर | Hindi Video Poetry
Connect to us @