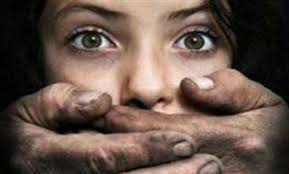 Sharm | Hindi Poetry
Dil roya aaj, Aankein nam hai Mard hone pe, Aaj mujhko sharm hai,
Kon thi vo? Ek nanhi pari thi, Jeene ki to bas shruvaat hi ki thi, Na jaan na pehchaan thi, Vo to is duniya se puri tarah anjaan thi Na hi kisi se bheed bhaav Na hi kisi ka mooh tha Fir na jane uska kya dosh tha? .
Dil roya aaj , Saanse theher gai hai, Awaazein uski, Seene me beth gai hai,
Kon thi vo ? Ek nazuk kali thi Bachpan ke sapne, Jawani me pure karne chali thi Ek naya junoon tha, Ek nayi soch thi, Apni hi duniya mein, vo khud hi khush thi Na kisi se bair, na hi kisi pe roosh tha, Fir na jaane uska kya dosh tha?

Kyu unpe haat uthe, Kyu unke vastr utre, Kyu na aaya logo ko unka jeena raas, Kyu ban gaye vo kisi ki hawaas ki pyaas? Kyu unka jeena maut se badtar ho gaya? Kyu kal ugne wala phool, Aaj andhere ki chaadar odh ke so gaya
Kon thi vo? Apni hi maa, Apni hi behen thi, Jeene ki unko bhi bahot lagan thi, Apni khushi me logo ko hosh na tha, Par isme unka kya dosh tha? Dekh ke ye haalat duniya ki meri aankhein bhar ai,
Sudhaar jaoo e duniya walo,
Itni achi zindagi hai pai,
Kuch khud ki bhi aabru banooo Paya hai insaan ka sharir
Zara se insaan ban jaoo….
Sharm | Hindi Poetry
@ramtajogi
*********************************
Connect to us @