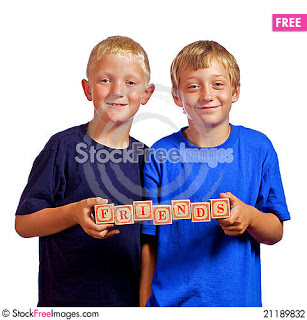 Roommate : College Memories : Blog
The Beginning
On a random evening, when the leaves on the pathway were yet to be swept, the campus was peaceful and serene, yet to be disturbed by human intervention of the coming batch, I reached here. On the gate, I was welcomed by the security guards and checked my name in the list of new students that was put near the gate.
The registration of students and allotment of their rooms was due for the next day, so they made some temporary arrangement for those who arrived early."There is another guy who has come this morning, he is staying in room number A-6. Should we allow you the next room or are you willing to share the room with him?" asked the security guard. Being new to the campus and afraid of being alone, I chose the latter option. 

 We were allotted separate rooms the next day but hoped to convince our respective roommates to swap. Call it misfortune of my good fortune, my roommate was not keen to shift (I guess he was a strong believer of Vastu-Shastra). The guy I stayed with on the first night, wasn't allotted any roommate. As soon as I came to know this, irrespective of the several emails from the college authorities asking us not to change our allotted rooms, I picked up my luggage and shifted to his room.
It was 2014 then, and it is 2016 now, the decision which was then an option, became a choice for me. This choice resulted in lots of memories, times of joy, laughter, arguments, smiles, stories of travel and a journey full of mouth-watering food. It happened accidentally, but we remained roommates for these years. 
The mid-way

 He had a personality that was in contrast to mine. Calm, composed, having an aura of solace around him. We began as roommates and eventually became companions, friends for a lifetime! Our arguments were usually replaced by understanding. Perhaps, when two persons with opposite personalities meet, a phase of the war is expected. But not here, at least one had a sense of acceptance and nature to forget the grudges and move on. This logic is not restricted to couples. This holds true for the parent-child relationship, or even for a simple friendship. In our case, he was the one who knew when to drop the matter and avoid further arguments. 
Though he was younger to me, I learnt several things from him. Whether it was his calmness, his profound understanding of things, or the time he dedicated to eating he did everything with ease, peace and patience. Sometimes I noticed that even after having such a laidback attitude, he enjoyed his life, whereas others panicked and ran around like madmen to complete their stuff.
The mid-way continued…

The first year passed, and without a second thought, we chose to be together in the second year as well. By this time we rarely needed words to express our feelings. Many times our silence was the answer, or laughter explained everything. To some extent our choices complemented. Whether it was having food at a particular joint or running back to our homes in whatever free time we could find, or keeping the room dark with fewer lights, we rarely debated or argued on it. It was understood what the other wanted or is comfortable with.

 As the season of placements dawned upon us, we too ran the race. He got placed in a very reputed telecom company. Today, after two months of his selection, a mail from his recruiter came. They have given him a joining date from the next week. We were aware of this, but just the thought of him leaving in such a short time sent shivers down my body.
Relationships are described by a set of standard words and so is hatred. But in the midst of these extremes, what we tend to forget are those small, tiny, peaceful relations which we make in a short time and which stay with us for a lifetime.
The Closing

My mornings for the next month won't be the same again. The dependency on him for many things. Starting with making my laptop work, or waking me up early will all be shifted to my shoulders. I doubt that anyone else would be as concerned for my interview rejections as he was. I doubt that anyone makes insult me so much with the intention to work harder for my next interview. Maybe there will be no one in my room during exams to scold me and abuse me for not studying. The obsession that I have with my phone will irritate no one now. No one will ask me to "restrain from using the phone for a day" on his birthday as a gift. 

I don't feel like expressing my affection for my accidental roommate anymore. Maybe just a smile or a laugh while he goes will make him understand how I feel deep inside. But one thing is for sure; that the life we lived in the college campus will reside in our memories forever.
Good Luck Brother!
Roommate : College Memories : Blog
For more such work follow Ramta Jogi
Connect to us @
SUBSCRIBE us on Youtube