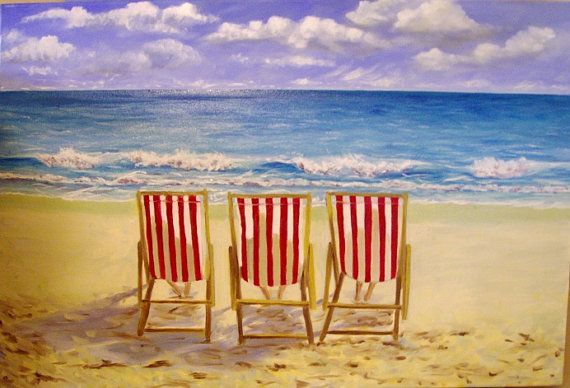 The Chair Story |College Friends | Blog
The Chair Story |College Friends | Blog
– Roll no 1, no 2, no 3
We cannot define relations. They can come in different shapes, sizes, voices, looks and weirdness. But some relations are important. They are the ones that stay and become an integral part of our lives in such a way that they can neither be replaced nor forgotten. They owe a part of our life, or at times our existence to them. For me, maybe I found them in the form of Roll number 1 and Roll number 2.
————————————————————————
Once the faculty was done with mesmerizing the class with his words full of wisdom and knowledge, he shouted "Attendance Please." The class started concentrating on the most important part of the lecture.
Roll number 1
"Present Sir", said a slow, chirpy voice which hardly reached the faculty's ears.
Roll number 2
"Yes sir", a rather loud & enthusiastic voice which woke up the students occupying the last rows.
Roll number 3
"Yes Sir" I replied in the simplest way clearing my throat a 100 times before uttering the two words.
The roll call continued but for the 3 of us it actually stopped.
To sit roll number wise was a rule in our college. Sitting together side by side it took 6 months for us to consider the existence of each other and give it a try to say "Hi!" to each other. Why so? No one knows. But maybe each one of us was so engrossed in life outside the classroom that none gave any attention to the ones sitting by their side.
Time passed, semester changed and the only thing we knew about the one sitting next to us was their name, and of course, the roll number.
But what we did not understand is that destiny is always destined. You never know how long it takes to talk to people and how long it takes to make them your closest ones.
None of us three can recall when we started to know each other, talk to each other and like each other. But yes the day when we started, we understood that the time of 10 to 4 pm belonged to each other.
As talks started and understanding grew, a bond was formed. Once when you start knowing people and giving time to them, you realise some harsh facts coming out in front of your eyes. I realized that they were not the average kind of girls. Both of them were odd, weird, dominating, sometimes harsh, sometimes cruel, one was loud and blunt and the other silent yet verbally abusive.
By the time the third trimester passed, our smiles for each other became true and honest. The class became more than interesting. Either it was by seeing with whom the other person was chatting with; or passing comments on different girl's hair and looks of different guys; they made me listen to many things which were illogical for me. But as long as it was their company, logic was not needed. Making me aware of who looked the best and worst or who their crush was or on whom I should try, we did all talks.
On any argument or asking them to stop their stupid talks, I was always asked to leave my seat and go elsewhere. This was because they believed that I will come back to them with no better option. On days they even made me sit like a culprit on first bench even when I was comfortable on backbenches. Popping their eyes out and widening them was a warning signal for me, implying to join them instead of wandering here and there. They argued with me, fought and sometimes even got angry, which eventually was compensated with some chocolates (yes chocolates!).
They gifted me gossip too!
It was because of them that I could keep up with all that was going on in the college, the spice. With time, the talks shifted to personal lives, playing games in each other's mobile, seeing their old pictures and hearing their own stories of life.
Today formalities do not exist and compatibility is all what we share. Roll number 1 and Roll number 2 eventually became an integral part of my life. With all those harassments and tortures they laid on me, I eventually got immune to it all. There company is something I am most comfortable in.
The 10-4 pm lectures are over. The campus life is on the verge of ending. Farewell is already given to us. The gates are waiting just for me to carry our bags and step out of this comfort zone of ours. But maybe I am not ready right now.
I have started to miss that dominance, that odd, weird behaviour, that love I shared with them. That laughter they brought to my face, that authority they laid on me which was allowed to no one else. Maybe I want all of that now. I again want that feeling of getting ignored by them on occasions, getting beaten by them. The days when they handled all group assignments without me contributing a bit. The days when they asked me to do all on my own; I want it all again. The empty first row and the corner 3 seats are bothering me. The support, the confidence those two roll numbers had on me is something I am craving for.
I miss them..
I am still under the influence and in the aura of those two thoughts. Difficult to define them, just have a part of my life which belongs to those two.
One, a typical Jammu girl, a chubby, odd but sweet-voiced girl who had logic to talk and lame jokes to laugh at with weird tongued facial expression. I will never miss her because she will never be forgotten and will always be the first one to text and argue on random things.
And second the loud voiced innocent heart kid with an everlasting smile on her face will always be the first one to think of and smile, in tough times.
2014001, 2014002 and 2014003. We have sealed a number to our identities and coincidentally it will be there for life.
The empty chairs will be occupied by new people. But the soul and memories, we 3 had will have a classroom of our own in our hearts, which will continue to mark our 'present' in each lecture of our lives.
The Chair Story |College Friends
@ramta Jogi
SUBSCRIBE us on Youtube
For more poetry, @ Ramta Jogi