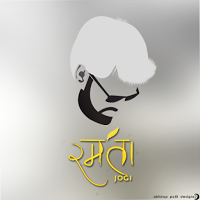 Ramta Jogi | Hindi Poetry
Ramta Jogi | Hindi Poetry
Sometimes the name you associate with has an identity in itself.
---
Vo rango se bani na rangoli jaane,
Na diyon se roshan diwali,
Apno, begaano ki na samaj use,
Na samje vo duniyadari.
Hai gham aur khushi se anjana,
Par na kisi sukoon se vanchit vo,
Na hai moh use kuch paane ka,
Hai apni duniya mein sanchit vo.
Chand, Suraj hai dost uske,
Timir, prakash se uski yaari,
Bheed karti tanha usko,
Tanhahi sang uski saajhedari.
Apni soch hai pyaari usko,
Rehta vo sapno mein khoya,
Khaalee panno mein uska man,
Kalam ke sang vo har pal hoya.
Sab chehro pe laga mukhota,
Uski ankhein ayina,
Kaid hue sab ek chalave mein,
Usko bandishon ka koi dar na,
Har koi sehma waqt ke age,
Majboriyon ne bandhe sabko dhage,
Aise palon ko bhi vo jee raha hai,
Shabd jodh kar kahaniyan see raha hai.
Na sadhu, na hai sant kahin ka,
Na kisi parvat ka hai vo yogi,
Apni ramat mein ramta jata,
Ye to bus hai Ramta jogi.
                                       @ramta jogi
*********************************
Ramta Jogi | Hindi Poetry
Connect to us @
For more poetry, @ Ramta Jogi Poetry
---