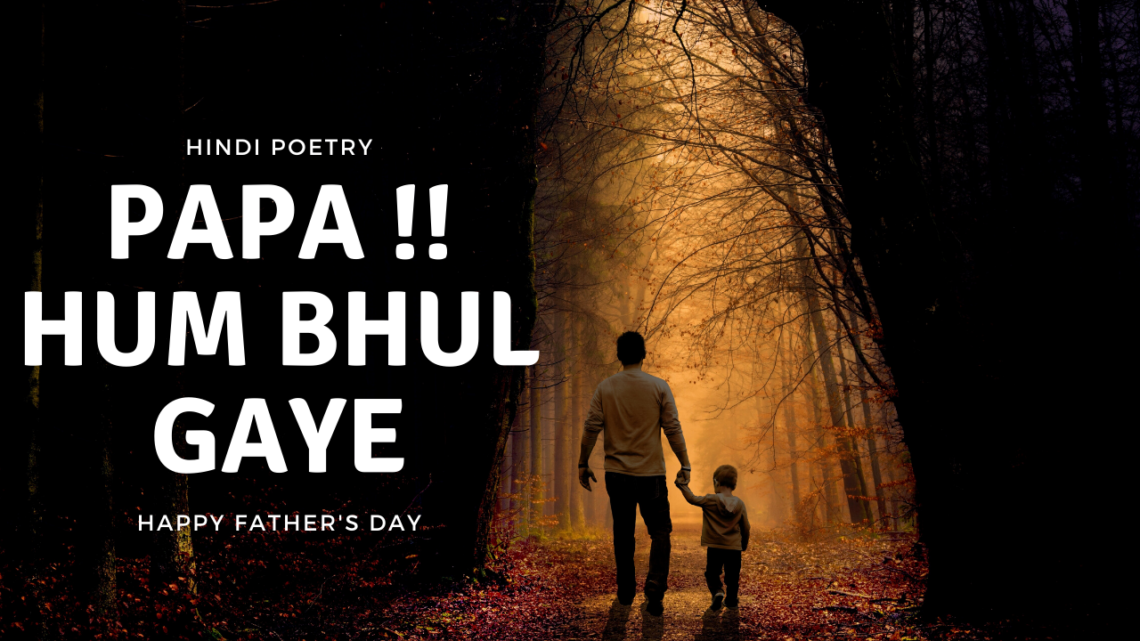 Happy Father's Day | Hindi Video | Aakash Joshi
Happy Fathers Day Video
On this Fathers Day, let's try to recall all the love, care and affection of our father; which we forgot to appreciate back then.
Let us remember how all our wishes and dream were fulfilled by one person; Our Father, who did all this without even saying a single word to us.
He toiled hard behind the screen to present us with a beautiful picture of life.
We always remember the love and emotions which our mother bestowed on us; with her tears and smiles, but what we miss was the emotion and love behind the tough face of our father.
Papa !! Hum bhul gaye is a Hindi poetry. It highlights all the love which we missed to appreciate during all the growing years to our father
Facebook: https://www.facebook.com/ramtajogi20
Instagram: https://www.instagram.com/ramtajogi20
For more poetry, @ Ramta Jogi Poetry
Happy Fathers Day Video
SUBSCRIBE TO THIS CHANNEL HERE: https://www.youtube.com/AakashJoshi
Background Music: iMovie / GarageBand
#HappyFathersDay 20th June 2020 #Fathersday2020