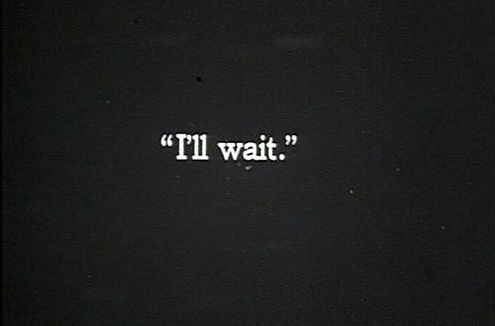 Give TIME to get a DIME | Life Blog
Give TIME to get a DIME | Life Blog
Standing at this stage of life, just after a year of completion of my bachelors and witnessing the life around me, we are seeing people confused, frustrated and spoiling their present for the future which even does not have dependability too; makes me realize what are actually we doing?
Are we really living life or just leaving it?
This age has given us a lot of worst things to ponder upon.
A bad past to regret upon,
A mediocre present to hate and
A hope of better future to think for.
And to its irony we are pondering on all of the 3.
We have stopped to live the life and doing our work; for which we actually came into existence and the time which is given to perform in life is invested in a lot of thinking. We have just passed a year after college and we are burdening ourselves with what bad can happen to us or what can happen to us?
What if we don't get the desired income from our job? What if we don't got a best b school to study in? Why am I doing this work? What am I doing in this college? Is this life worth living? Is this good age to get married?
And I am asking, is this actually a time to think all this?
The typical mentality of our society which makes us realize too early that we have to handle the responsibilities of our families as soon as we get out from education and this leads to spoiling of our life before we enter in this actual world
Did we actually knew in primary section that will come in secondary sections?
Did we actually knew in 10th standard what will follow in 11th,
And same did we actually knew what all we will do in college years.
The answer is : NO
When we entered from primary – secondary-college, we got to know everything as we experienced it. So why do we need to be conscious about our future before time? It's this mentality of burdening ourselves with multiple responsibilities at the age of living the life of our dream. That holds us back, stops us, and makes us a man of thought and just thought without actions.
We are the new born children's in the new world, so why don't we live like the newly born though in a bit mature way. Why don't we enjoy our present work without thinking what it will lead in future? Why can't we still live a life which we can enjoy, which we can love and which develops our understanding by teaching us with experience rather than imposing it on us at a early age. Earning is important part of life and same is with responsibilities but everything needs time.
Even a baby needs a minimum of 7 months to come out of his\her mother's womb.
As we get involved in working or studying we ourselves will notice a change in our life which will make us realize what we want to do in our lives, how can we earn, how can we handle the responsibilities.
Everything happens with age and this age is not to think about what can be done, but to act on what we are doing in the best way. We don't know whether our actions will have good results or not, but that's life. We will learn from the results of our actions and move ahead in a better way, but pondering upon will not lead to anywhere
The time that is going on is such that the struggles in life have increased and the outcome of the struggles has become slow and steady. I fee that everyone wants to run fast, but in this running, they don't remember the one who runs fast, gets tired early and to go long walk taking time, realizing each and every moment of life understanding it and enjoying it.
——– In short : Give time to get a dime
Connect to us @
For more poetry, @ Ramta Jogi Poetry