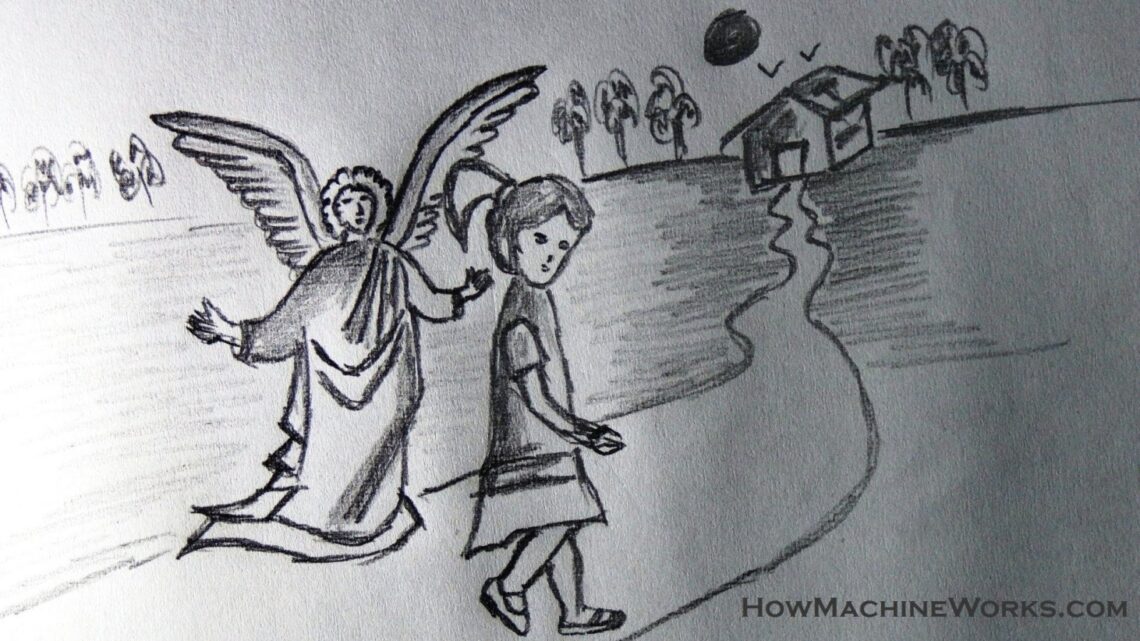 The Deal | Short Story 2
It was a cold day on the 23rd of December 2015. The atmosphere and the song coupled with the view outside his room filled a sense of euphoria and languish in him. Karthik feigned playing the guitar for the entire length of the song. He looked at the mountains visible from his windows and pretended they were his audience and that whatever he played would echo back to him like how sometimes people at concerts do.
When Coldplay's "fix you" was over, the next song that started playing was Carlos Santana's "Europa". Halfway through this song whatever euphoria was left had vanished. Karthik almost fell out of his window as he saw a cloaked figure in the reflection of the mirror of his cupboard. The figure was standing right near where his back was resting. "What the hell? How did you get in here?
Mom!"
"Relax child. You forgot that you are alone right now. I am not here to hurt you boy. I am merely going to grant you your wish. Do you not wish to be a virtuoso?" said the cloaked figure. Karthik remained silent looking at the darkness where the face is supposed to be. "Lets us not waste any more time and I will tell you things as they are. I am the messenger of death here to offer you a deal. I shall give you what you want. You will be able to play the instrument of your choice like a master.
I shall give you that knowledge and the hands of a maestro. In return, I want ten years from your life. You will die ten years early than you are destined to. I will not tell you how long you will live even though I know it exactly". The figure took out its arm as if to shake hands. They were eerily human-like even though it wasn't human. "What do you say, boy? It's now or never. I am just here to respond to your lament. Don't you want to play music in these mountains?"
"I do"
and he put out his hands to shake. The deal was made. Karthik ran out immediately to the instruments store and purchased the best guitar his pocket money could buy. He took a rickshaw to the nearest sunset point and hiked towards a secret cliff that only he knew the way to. Post that he tuned his guitar and stood there playing songs from afternoon to the evening and right towards the night. He played with all the passion and teary-eyed. He played till his fingers bled. At 12:30 AM, the mountains echoed no more.
— By Anant Pillai
The Deal | Short Story 2
*********************************
Connect to us @
For more poetry, @ Ramta Jogi Poetry