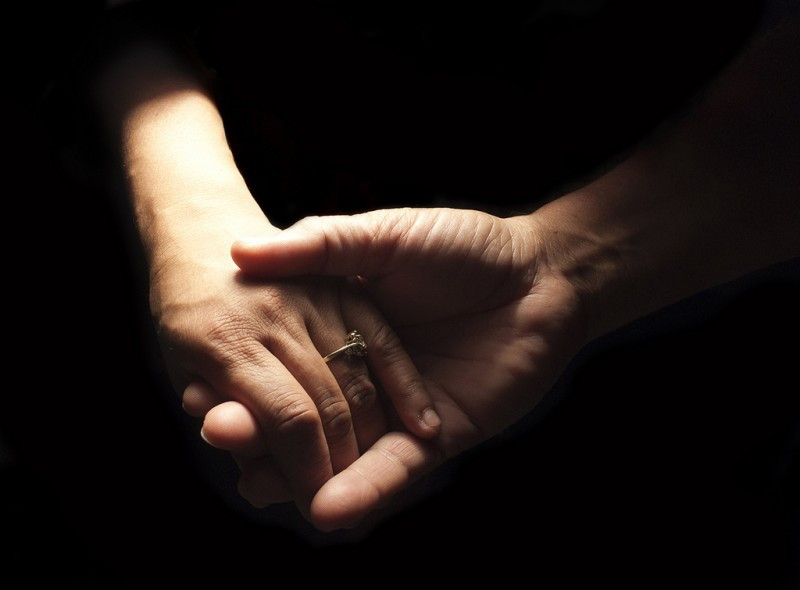 The Forgotten Love | Modern Love|Life Blog
The Forgotten Love | Modern Love
Pre-Marriage
And somewhere in the midst of two villages a jeep carrying a few passengers stopped. In the scorching heat of summer, the passengers came out and asked the sugarcane vendor for some glasses of juice. He delivered them. The men from the jeep offered the glasses to the women sitting inside. Some belonged to the family of the men outside and some were unknown. One of the men offered a glass to a shy lady among them. She took the glass oblivious of who it was that had offered it to her. The journey continued and they reached their village. The man went to his home and the lady who he had offered the glass of juice to went to her maternal uncle's place.
A couple of days later the girl's maternal uncle was invited to meet an educated guy who works in Calcutta (now Kolkata) and had come down to his village. He was looking for a bride. So, if they were interested, the family of that young man would like to meet them. The girls' maternal family responded to it positively and so, asked the girl's father, who belonged to a different village, to come over. They then went to the young man's home to ask him and his family to visit and meet the prospective bride.
The elders from the boy's side came, saw the girl, had a long chat with elders and left. The girl's family was not sure about the answer they would get. The boy's family were worried since they thought that the girl was extremely thin and joked that she would get blown away even in a small wind storm. But later, the boy was asked his opinion and he agreed. The date of the wedding was fixed.
The courtship period began as he left for Calcutta for his job. Letters were exchanged and the occasional telephone calls also began between them. Six months passed this way. Now the marriage was announced and invitation cards were printed.
Post Marriage
She shifted from her house to his home and her new life began. Soon after the marriage, he went back to the city for his job while she stayed back in the village. He increased his visits to his village and she, on the other hand, made it her duty to get to know his family better and form good relations with them. A couple of years later she shifted with him to Calcutta.
It was a different city, a different culture. She started learning and adapting to everything. With the passage of time, they learnt more about each other. A decent, innocent and short-tempered guy and a simple village girl with simpler dreams and aspirations. But both were pure and pious at heart and only wanted happiness in life. This was what brought them together. For them, a grand life, luxuries, and extreme riches were never priorities in life. They wanted to have a good life with their family. That is all.
They used to go out sometimes. Laugh, fight but, eventually, their day would end with both of them lying together on a single mattress with one pillow. Life was not easy for them. To survive in a big city for village people with small aspirations is always a difficult task. But their support for each other from the very beginning was what kept them going. They faced many struggles, but like on a boat in a sea storm, a hand in your hand gives you way more confidence than the fright you get from the vicious waves of water. They survived and life went on.
---
Present Day..
They are my parents. My mom and my dad. 28 years have passed. They wake up at 7:30 in the morning. When he wakes up early, he disturbs her peaceful sleep because he hates sitting alone. Later he goes to the kitchen and prepares tea for her, to have a reason to wake her up.
She wakes up and quarrels with him for disturbing her sleep yet again. Both take a newspaper in hand and start sipping their morning tea. She finishes her tea, and he always leaves two sips of tea in the cup for her. She gets angry that he never finishes his tea. He jokingly gives the same answer which he has been giving for 20 odd years, that he has left that much for her out of love. She throws a tantrum but takes the cup and finishes it.
He leaves for office and she gets engrossed in her work. By the time he returns from work, they have already spoken four times on the phone. Their conversations may take the form of arguments, discussions, teasing but often include a lot of laughter.
He comes back, asks where the children are and has dinner with them. Post dinner, they again take a couple of hours, to sum up, their day to each other.
Their old letters are preserved in a locker. Their old memories still make them laugh out loud. The struggles they faced still fill their eyes with tears. Yet, looking at each other gives them strength. All this makes their love grow stronger.
And here we are on the other side. It seems to me that we have all the modes of communication but nothing to talk about. We argue and fight over petty issues and instead of sorting them out, we sort the other person out of our life. Missing someone is rarely a thing now. Moving on is the latest trend. Understanding and feeling are lost and replaced by the term 'practicality'. Struggles separate rather than bring two persons together. "Things didn't work out between us" is a valid argument to end a relationship.
I feel we have become more isolated in this generation even with the best of means to survive. We seek love everywhere even as love has become so easy to find. Happiness seems to be depreciating as our lifestyles improve.
Maybe, this shows that love doesn't need any of it. It is a belief. All those who believe, thrive. The remaining strive.
  Published at Youth ki awaaz
*********************************
Connect to us @
SUBSCRIBE us on Youtube
For more poetry, @ Ramta Jogi Poetry