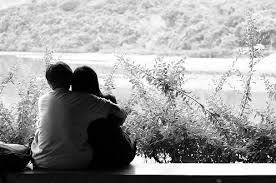 To her from him | Life Blog
To her from him | Life Blog
Love in young days looks beautiful and when it is read years later, the language, the words and the mistakes make it look even better.
Some letters define us                  
The first message on Facebook was, as usual, first meeting through a friend was ordinary. The first talk on the phone, the first exchange of texts was casual. But it never remained the same way too long. The voice began to sound cute than normal. The laughter sounded like soft music than being absurd. The feel for you grew day by day at a rate higher than that at which our heartbeats. The urge to see as well as hear you increased with the passage of time.
I was in love with you, in a very short time. When I was at the peak of my emotions of dreaming a life with you; I suddenly fell down, hearing from you that we are about to become good friends. In seconds of time, my feelings were crushed; my world was devastated and I was left all alone in the entire world. As after a day, I became normal. I realized how I overreacted by ending my world; just in a relation which actually got the time of only 1 month to rise. I felt myself as dumb. But the silver lining in the chapter was you agreed that we became friends and those too Good Friends.
Our talks as friends enhanced and we became known to each other to a better extent. I constantly made efforts to know you more as that special feeling for you apart from being just friends were still there in me. I loved each part of my time which had the presence US instead of ME alone. The talking to you till late nights was one of them. We didn't have much to talk but still the continuation of it till long hours, though rarely, made me feel good. Whenever you used to be Dull or out of the mood, I tried to make you happy and craved to see you smile.
Continue..
I was not paid for the job of making you happy; still am satisfied I received with the returns I get with your smile.  In the test of the time apart from my work; which I rarely did, the best thing was to think about you, it gave me a sense of contentment filled with peace. I was happier to live in that dreamy world of ours which belonged to only me though. I didn't know you in-depth even till then; but still, in my own world, you had the best qualities and you were the best person, I can ever imagine of.  Still, in as per your thoughts, it was too early.
Time was going great with you in my life. We haven't met each other that way since long; as you always had priorities for your best buddies and your old batch mates; and also you might not even that much interested in meeting me, but that didn't bother me. I don't want you to go away from the things you love and come to me; as that would be a compromise and, love is understanding not compromise. I neither thought to disturb you from your happily going life; as your actual presence didn't matter to me by that time. It was your voice, your nature, your heart and more importantly your feelings that took the prior place.  Still, in your view, it was too early.
Hope..
I was feeling more and more for you and you were just the same. With the passage of 2 years, we became known to each other a bit more. But still, in your words, I just knew you 60% of the total (but, who had actually known girls to 100 %, not even GOD) and you knew my whole. With all the fights, all the over-possessive attitude of mine, the least caring attitude of yours; all my days, when I actually irritated you and during all the time when you spent hours talking to me; and with all those break-ups of mine with you; even without having any relationship with you we actually got to know about each other's life's; daily activities, and all the things related to each other, in a better way and we became somewhat close friends.
At least a sort of bond you don't share with people who know and people with whom you share are very few. But still, we were only Friends. Harsh but true. I got to learn a lot more good qualities from you; some from you and the others for you but still you weren't able to learn Lover from me. With your neutral attitude towards Love and with a smile that still pleases me, I actually became a bit more patient. I realized that it's still not the time to be a person who belongs to you. It's still better to be a person by your side.
Conclusion..
True love may need a hand in hand to travel the journey of life together, but why to imprison the other person by holding her. A great love only needs a feel of love from love, to live the entire life with peace and happiness. I realized that it's you that matters to me, it's your feeling that makes me feel happy, it's your innocence that makes me feel bliss.
Neither it was and nor it is a tag of relationship that will make a difference. The feel which I share for you is way ahead than any relation, it's a state of comfort for me, to feel for you. You may exist with me or not, but your existence in me is already there. Still, it will be great to see you with me, together embraced in my arms, smiling at each other and having a life worthy with each other  for the rest of the life together,
But I know
                                 ……. Still in your view it was too early
*********************************
Connect to us @
For more poetry, @ Ramta Jogi Poetry